Pilgrimage Tourism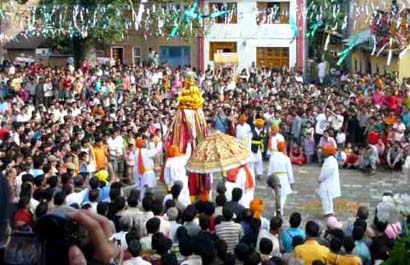 Bhaderwah has also become a hub of pilgrimage activity. The festivities start from early spring in April and first center of religious activity is the famous temple of Subernag situated at a height of 10,200 feet in Swardhar Mountains. Devotees of Lord Shiva from the neighboring districts gather to celebrate the occasion and the festivities continue for 2-3 days. This festival is followed by week long celebrations at neighboring majestic peak Roushera. This peak at 11,000 feet from MSL has Roushera Devi temple. The celebrations continue during Navratri period for 9 days and attract tourists from J&K and Himachal Pradesh. Other places having religious tourism importance are...
Comfort Tourism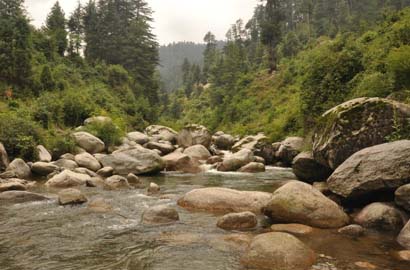 There is adventure tourism, luxury tours and heritage trips... and now Jammu and Kashmir has started 'comfort tourism' in its beautiful but inaccessible Bhaderwah Valley, where households have opened their doors to visitors in the absence of hotels and guesthouses. Comfort tourism kick-started this year in Bhaderwah, dotted with mountains, thick forests, natural springs and brooks, south of the Pir Panjal range. About 85 households in the town, 205 km from here, played host to devotees on their way to the three-day pilgrimage to the Kailash kund 14,000 feet high in the Himalayas. It was all free. The idea of comfort tourism is to encourage development of infrastructure at places that are rich with tourism potential but are remote and inaccessible like Bhaderwah Valley that is often known as mini Kashmir.
Adventure Tourism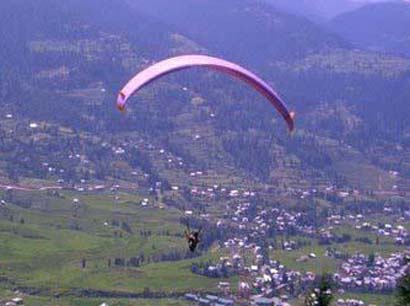 Scenic and serene, Bhaderwah has the distinction of being, the eco-adventure destination among the Himalayan range of north India. Lush Green Meadows, rolling hills, widespread conifers and challenging rock faces. The rush of, excitement and adventure, both of which can be experienced here. There a lot of scope for these activities. Bhadarwah Development Authorities has stared these activates with the help of some private agencies for the year 2006. Other agencies also coming to work in bhaderwah.
The Meadows like Soej, Padri, Roushara, Jantron provide a best place for Eco-advanture activites.
Valleys like Jai, Chinta, Kelar , Churala, Blaisa etc a are best place for camping as well as trekking activities
Till now Bhaderwah is providing you a eco-adventure activities like Para Gliding, Rock Climbing, Trekking, Camping, Rope Courses etc